Other Senior Care Options to Consider for Your Loved One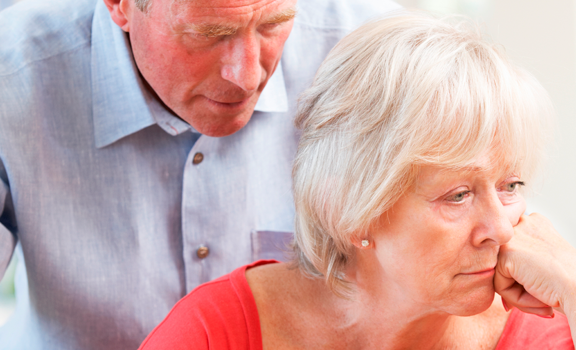 We meet with families each month who are seeking the best care for their loved one. It can be challenging sorting through all of the various types of senior care options. However, many adult children think that a nursing home or an "old folks home" is the only option when their loved one begins to need some help at home. They are most likely referring to an assisted living facility which are private pay facilities where aging senior live. Let's take a quick look at two other lesser known private pay options that all families should consider.
Adult Day Centers
Many people in the senior care industry refer to Adult Day Centers as Adult Day Care Facilities. I don't like the words "day care" to describe what seniors with dementia (or other challenges) need, because what they really need is a safe, fun and friendly place to spend the day. Adult Day Centers are usually just that if they are well-run with properly trained staff. For example, Aspen Senior Center in Provo is an Adult Day Center or and Activity Center for Seniors with Dementia or other challenging situations).
The beauty of Adult Day Centers is that they are the most economical  approach to senior care and the most enjoyable. After the clients have come several times, they start making friends and really enjoying the activities. They get to get out of the home and feel like they've been somewhere and done something good. They also get to return home and be where they enjoy being. To learn more about a well-run Adult Day Center see www.AspenSeniorCenter.org.
Personal Care Agencies with Professional In-Home Caregivers
A lot of people don't realize that there are licensed personal care agencies that have professional caregivers who have been screened and trained to take good care of seniors who are aging in their homes. These agencies provide many non-medical services to help seniors stay comfortable, happy and independent. These services include personal care such as helping with showering and getting dressed, preparing meals, providing light housekeeping, and even transportation.
I believe the finest care an aging senior can receive is one-on-one care in their own homes. You won't find a better ratio in any facility. You get personalize care and 100% of the caregiver's attention. The care is flexible as well. It can be provided just a few hours a day, all night care, weekend and holiday care, or even around-the-clock care. Whatever the client's need, a good personal care agency should be able to provide. Aspen Senior Care has provided these services for almost ten years now and has a great reputation for delivering exceptional care in Utah and Salt Lake Valleys.