We enjoy serving seniors in our community. Our Aspen Gives! program gives us the opportunity to do even more and find unique ways to serve seniors in need every month. If you know of a senior going through challenging times, please send them our way. We'll look for a special way to lift them up and help improve their quality of life.
Here are just a few examples of our free service opportunities:
Several hours of free in-home respite care.
A fun surprise birthday party.
Work with others to do house cleaning or carpet cleaning.
A no-cost in-home wellness visit by a registered nurse.
A complimentary local transportation trip.
A free day at Aspen Senior Day Center in Provo.
Free family caregiver coaching and consulting.
We ask you to join us in our quest to improve the lives of seniors in our community each month. Just refer a senior in need to us and let us know what you think their greatest needs are. We can work together and/or we'll find others to help.
Call Susan directly at 801-420-5167 to refer a senior in need today!
---
See our Aspen Gives! stories below!
---
January 2019
This month our team was given the chance to help out someone very dear to us.  Ines has been with Aspen from the very beginning – over 14 years ago! Ines is a strong and important part of our office team, and she is one of the most genuine people you will ever meet. Ines always makes every person she meets feel heard and cared for, especially our clients!
For the past few months, Ines has been struggling with her health and we wanted to help alleviate her financial worries by donating towards her medical bills. We decided we couldn't think of a more deserving person to help with our Aspen Gives! program for January.
---
December 2018
This month we were able to donate towards a wonderful cause. Sharon, a full-time caregiver for her 94-year-old mother, was at risk of losing her home because she could not pay her mortgage. She works tirelessly day in and day out caring for her mother Dorothy, a responsibility that she adores, yet a responsibility that takes almost all of her time. Dorothy relies on Sharon for everything: from bathing to dressing, to preparing meals to helping to the bathroom. Dorothy cannot walk, even with a walker, without assistance from Sharon. 
Sharon works hard and diligently at both of her jobs, but could not make ends meet because of the demands of caring for her mother. Because of her struggles, she became two months behind on paying her mortgage. She could not afford to hire someone to help her with her work or with taking care of her mother so she continued to fall hopelessly behind.
Dorothy says that Sharon is the hardest working person she knows. Sharon is generally able to keep up on these bills throughout the year and this is her busiest time of year. However, this month she just needed a little boost of help and we were grateful to be able to help towards that goal.
---
October and November 2018
October and November brought us the joy of helping John A. and his daughters Pat and Judith from Vineyard. 
John was in need of some additional help in his home after he experienced unexpected difficulties with his health. Along with support from two top home health agencies, Aspen was able to give a lot of needed supplies, food, and help to both John and his daughters, Pat and Judith, through our Aspen Gives! program.
Aspen caregiver Frederika was able to assist John in his home with activities of daily living along with preparing meals and companionship care. A much-needed power lift chair recently arrived along with many important day-to-day supplies that have helped John feel more comfortable.
---
September 2018
We were so proud and grateful for our loving and compassionate caregivers Ana and Makenna who took a few days to assist Ann (one of our newer clients) and her husband with some cleaning in their home. Not only did Ana bring her client's needs to our attention, but she also offered up her own time and enlisted the help of Makenna to help Ann and Clarence feel more comfortable in their home with a fresh Fall cleaning.

---
August 2018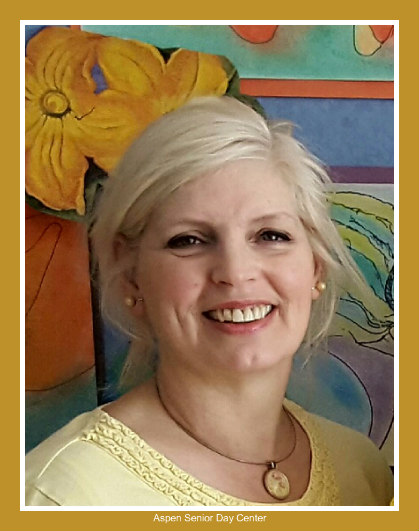 This month we had the opportunity of joining together to help one of our own dedicated and amazing caregivers. After her husband became severely ill, our team worked together to help with the unexpected medical costs. Alicia is an incredibly hard working caregiver who not only helps our clients in their own homes but is also a well-loved team member at the Aspen Senior Day Center in Provo. The Day Center helps seniors with memory loss enjoy their days with fun activities while family caregivers get the break they need.  
---
July 2018
"Sometimes it's so hard to be brave when you've just reached your limit as a family caregiver. That is why I am so grateful to have others know how I feel and to have some help and support!"  –Lori R.
This month we were able to serve Lori and Peter with top to bottom homemaking services as part of our Aspen Gives! program. We love serving seniors who may be experiencing a difficult time and giving them a reason to smile and know others care!