What is a Memory Care Facility?
Memory care is a special kind of care for seniors with memory issues like Alzheimer's and other forms of dementia. Many communities worldwide offer special services to meet the needs of individuals dealing with the effects of memory loss.
There are different types of memory care options. AARP states, "Many assisted living facilities, continuing care retirement communities, and nursing homes have special memory care "neighborhoods" for dementia patients. There are also stand-alone memory care facilities." Another option for memory care is a senior day care center like Aspen Senior Day Center in Provo, Utah, which offers memory care services throughout the day but still allows seniors to remain in the comfort of their own homes. 
Professional staff help residents with activities of daily living and help manage medication, provide meals, transportation, housekeeping, and other social activities. Memory care units maintain a higher staff-to-resident ratio than a typical senior living community. The staff is trained in caring for dementia patients, and common areas and units are protected with an access code to avoid wandering.
Memory Care Facilities
Special staff training to meet the mental and emotional needs of residents.

Intense supervision and safety protocols to prevent wandering.

Good staff to resident ratio.

Uniquely designed living spaces to ease agitation, anxiety, and disorientation.

Safety features like an emergency call system and alarmed doors.

Simple navigation and building layout to avoid confusion.

Social programs and activities to encourage socialization.

Secure fences, gardens, and courtyards for sensory stimulation and exploration in a safe space.
What is In-Home Care?
Many seniors wish to spend their later years at home surrounded by the companionship of their loved ones. For many seniors, in-home professional care may offer practical help along with peace of mind. In-home care allows seniors to remain comfortably in their own homes while receiving aid from professional caregivers. It's also a cost-efficient option for family caregivers to receive additional respite care.
In-home care caregivers offer help with activities of daily living or "ADL's." The intensity of care may vary based on the senior's needs. Typically care can range from a few hours a week spent preparing meals and housekeeping to round-the-clock supervision.
 In-Home Care 
Assistance with ADLs like bathing, personal care, dressing, and more.

Ongoing caregiver and family companionship and assistance.

Ease of transportation to appointments and everyday errands.

Help with housekeeping, dishes, and laundry.

Respite care for family caregivers. 

Specially trained caregivers who can help seniors dealing with memory loss.
How to Choose Between In-Home Care and Memory Care Facility?
Consider how much care and help is available in the senior's home and how much additional support is needed. It's good to jot down a list of things your elderly loved one needs help with on a weekly, monthly, and daily basis. These notes will help you see the bigger picture to pick the right level of care. Be realistic about how much your family members and friends can help. Keep in mind the long-term, ongoing care during this stage.
Once you've drawn this comparison, you'll have a better idea of how to proceed. Sometimes, creating this list clarifies that in-home care might be the best option. However, there are times where picking from memory care facilities for seniors is a clear choice. So, before you go ahead with either of these living arrangements, you should weigh their offered services along with critical pros and cons.
In-home care
The most significant advantage of in-home care is that seniors get to live out their days with family and friends in the safety of their own homes.
Pros
Tailored care based on the senior's personal preferences and needs. Even the most

luxurious senior living communities

do not give the same one-on-one attention that a home care agency can provide.

The ability to stay at home surrounded by familiar faces as they age.

Cost may be flexible based on the hours of necessary care.

You get to pick the caregiver based on their credentials, competence, and personality fit to the senior.

Seniors develop a personal bond with the caregiver rather than working with multiple caregivers.

There's more room for flexible care arrangements. For example, caregivers can help at different times throughout the day or week to help with specific needs like meals, showers, or errands. 
Cons
The cost can be considerably high if you need around-the-clock care.

Social isolation is a potential issue as seniors may not interact with peers. Isolation could fuel cognitive decline, health issues, and even depression.

You may have to modify the home to ensure safety, such as wheelchair accessibility, potential fall risks, etc.

You will have to take care of home maintenance and personal care while regularly stocking household supplies and groceries.
Memory Care
Memory care communities are designed to promote safety and avoid wandering clients. There are caregivers with special training and memory-specific therapies to promote cognitive health.
Pros 
Seniors receive 24/7 care.

Special community programs and activities to improve quality of life.

The living arrangements are comfortable, safe, and welcoming. They are uniquely customized to avoid confusion and disorientation.

Several

memory care units deploy therapies and technology

to ensure positive stimulation so that residents can thrive.

Seniors get to interact with people of their age every day. Peer interaction prevents isolation and depression.

Family members can visit their loved ones to offer ongoing support.
Cons
Based on the facility and the level of care required, the cost can be considerably high. Some luxury memory care facilities can cost upwards of $10,000 per month.

Often the transition from moving out of the home to memory care be overwhelming and stressful.

 

It may be challenging to convince seniors to move from their homes.

No two communities are the same, which means you would have to do a large amount of research to pick the right fit.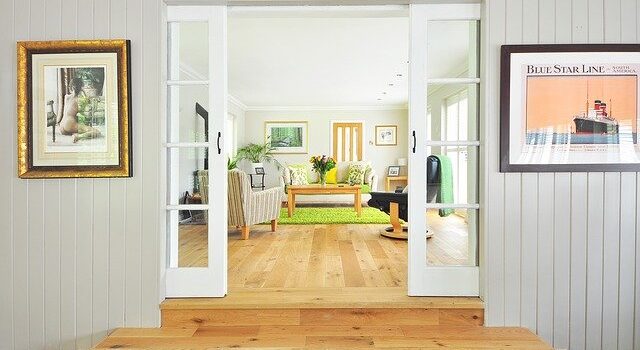 Understand Your Financial Situation
Sometimes, the cost of living arrangement is the single deciding factor regarding which option may be the best fit. 
The cost of regular memory care can be considerably high. For instance, it costs upwards of $6000/month to receive memory care in some states. In terms of in-home care costs, Genworth reported the cost of in-home in 2020 to be around $4500 for 44 hours/week.
The best way to understand the actual pricing for different living communities is to compare some of your top choices. You might also want to work with a financial planner to get a more accurate picture of a feasible option. Once you have a full-fledged comparison between the two, you will know which option is the best fit. 
Final Thoughts
When it comes to picking a suitable living situation for your loved one, knowledge is vital. So, ask around and do thorough research, read reviews, and ask for professional advice.
By Holly Klamer
Aspen Senior Care Contributor